Description of Industrial Painting and Related Services
Harrison Muir's services include shop and field work for corrosion protection of wood, steel, and concrete surfaces. Surface preparation services are by hand or machine methods, then followed by application of most protective coatings including epoxies, urethanes, zinc rich primers, vinyl esters, reinforced polyesters, metalizing, and conventional paints.
For the heavy industry, building and institution owners, Harrison Muir provides application of protective coatings, architectural finishes, specialty interior and exterior restoration, and plant decontamination.
For the automotive industry, services include process cleaning of equipment, booths, tanks, and piping and application of protective coatings, equipment painting, tank lining, safety markings, and identification.
Complimentary to diverse contracting services, Harrison Muir also provides structural restoration services for both steel and concrete structures.
Professional personnel at Harrison Muir provide solutions to difficult projects using unique containment systems and innovative equipment resources. Their dedicated employees have a time-proven history of workplace competence, reliability, safety and quality.
The following are some of our diverse services:
Surface Preparation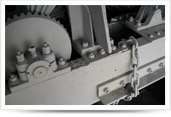 300 lb single blast units to 35 ton 8 nozzle blast units
Wet and Dry Abrasive Blasting with minerals, manufactured slags and steel products
Hydro Venturi Abrasive Blasting (low dust)
Disposal & Recycle Blast Media
Shot Blast Automated Floor Blasting (low dust)
Steel Shot Peening/Cleaning
Sponge Jet Blasting
Glass Bead Cleaning and Polishing
Chemical Stripping
Solvent Cleaning
Hand Tool Cleaning
Painting and Protective Coatings For Steel and Concrete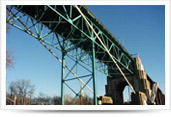 Zinc rich primers (inorganic and organic)
Epoxies, urethanes, vinyl esters, reinforced polyester and conventional paints
Food/ Pharmaceutical Grade Protective Coatings
Plural Component Polyurethane Coatings
High Heat Paint Systems
Cementitious Linings
Lead Paint Abatement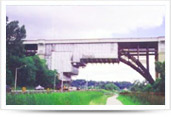 Lead paint removal with full containment and dust collection
Process Tanks and Equipment Refurbishing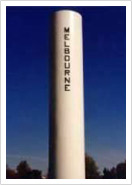 Cleaning, surface preparation, repairs and application of protective coatings of diptanks, conveyors, housings and other plant equipment
Deep cleaning of process equipment
Ceramic-Cover Heat Shielding (Thin Film Insulating Material)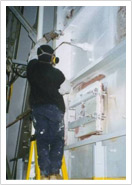 Application of thermal protection for safety and energy savings
Plant and Building Decontamination
Cleaning and disposal of surface contaminants
Fireproofing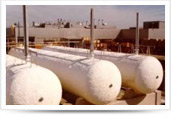 Repairs and new application of spray or trowel applied fireproofing coatings
Sponge Jet Cleaning
Abrasive blast cleaning with abrasive impregnated sponge
Environmentally friendly - low dust
Metalizing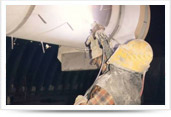 Thermal arc spray application, low alloy steels, aluminum, zinc-aluminum and zinc
Architectural Finishes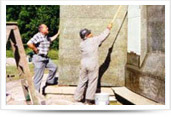 Architectural sandblasting of wood, concrete and steel
Patterned abrasive blasting of surfaces
Architectural texture painting for interior and exterior finishes
Building & Structure Restoration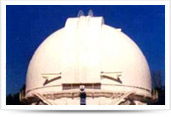 Cleaning and restoration of wood, stone, brick, concrete and steel structures