Corporate Safety Strategy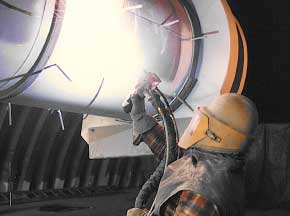 Harrison Muir wholly supports and actively participates in industry partnerships for occupational health and safety compliance. HM maintains ongoing relationships with numerous agencies re: safety consulting services; health and safety assistance; return to work issues; and safety training. HM abides by and strictly adheres to all governmental regulations. Corporate safety policy is managed by setting standards, communication of the standards and expectations, training of employees, evaluation of policies yearly, acknowledgement of successes and implementation of improvements.
Accident Prevention Policy
HMI has in place a Safety Incentive Award Program for all employees.